We specialize in test cards for payment terminals, and our offering includes card localization and customized printing with your company logo.
WHAT CAN YOU DO WITH TEST CARDS?
Behaviour testing
Test your payment terminals, to ensure that they support certain brands or certain features. You can also verify that the terminal has been set up correctly and is not damaged.
Connectivity testing
Test the terminal's connection with the acquirer or the service provider, and that the transactions go to the right payment processor.
Staff training
This could be for your technical staff developing, testing or supporting your terminals, but also for your customer-facing staff who have to operate terminals to process transactions and need to be ready for every situation.
WHO CAN USE EMV TEST CARDS?
Small merchants
They can be used by small merchants, who have been provided with a terminal by a payment processor, and want to test the connectivity and train themselves on the device.
Medium to large merchants
They can be used by medium to large merchants, who operate their own terminal estate and management system, and need to ensure that roll-outs are successful, that connectivity is fully functional, and that their staff know how to operate the terminals.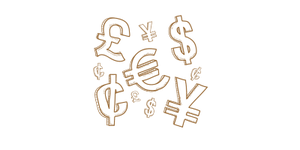 DCC Service providers
They can be used by DCC service providers, who need to ensure that DCC is actually offered on terminals, that conversion rates are correctly applied, and that staff are properly trained.
Terminal providers
They can be used by terminal providers to test configurations before sending them out.
PSPs and VARs
They can also be used by payment service providers and value-added resellers for all the purposes stated previously.
Acquirers
They can be used by acquirers for all that, plus testing routing on their switch.
HOW CAN THE CARDS BE USED?
Magstripe swipe
The magstripe tracks are encoded on the cards, they can be swiped.
Chip & PIN
The cards are fully EMV compliant, so they can be inserted into a chip-enabled terminal. The majority of our cards support PIN presentation and signature verification.
Contactless tap
The majority of our cards support contactless payment. You can tap them on terminals that have the contactless logo.
FREE TOOLS
Card Reset application
Some test environments do not provide test cards with full-chip responses to transaction authorizations, which can then lead to cards considering all transactions to be effectively approved offline, and to start declining after a while.
This behaviour should not happen with those cards, as they have been created with no offline limits, but in the unlikely event that it does, a card reset application is provided free of charge. The application essentially simulates a full online transaction which resets those counters.
The application also resets the PIN try counter. If you enter a wrong PIN on a card more than three times, the card's offline PIN will become blocked. The application allows to unblock the offline PIN, so that it can be presented again.
Check it out on this page
EMV Authorization Simulator
Our EMV Authorization Simulator enables Merchant Testcards' customers who do not own a chip-grade authorization simulator to validate the cryptography coming from the cards and to generate full EMV responses that the cards can validate.
The simulator is a REST API server that your test system can send POST requests to. The EMV Authorization Simulator can run in a console window or as a service.
Check it out on this page
NEED TO KNOW MORE ABOUT EMV OR CONTACTLESS?
EMV, the technology behind debit and credit chip cards, is not complicated in itself, but it can be difficult to approach. It might take years for someone new in the industry to master some of the concepts.
Merchant Testcards is happy to announce a partnership with PayTech Academy, an e-learning platform already used by big names in the industry, which offers a hands-on course designed to bring students to a level of proficiency with EMV and contactless transactions in just a couple of days, helping organizations address the issue of staff turnover and growth absorption.
We can vouch for the quality and depth of the course content. You can check it out at http://courses.paytech-academy.com
ADDRESS
Avendesora Trading Limited
Trading as Merchant Testcards
Palmgrove House, Skehenerin
Listowel, Co. Kerry, V31 WR94
Ireland
CONTACT US